Bench-Scale Electrothermal-Swing Adsorption (ESA) System for Organic Gases
Research Currently being performed by: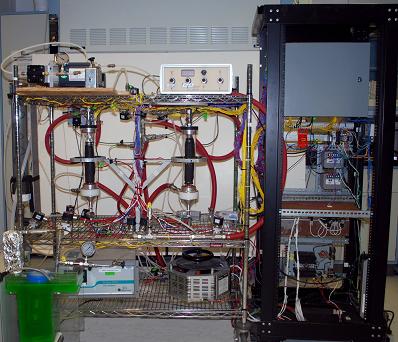 Bench-scale ESA System for Organic Gases
Eelectrothermal-swing adsorption (ESA) with activated carbon fiber cloth (ACFC) adsorbent can be used to capture and recover organic gases. The bench-scale ESA system for organic vapor removal and recovery has been modified for the capture of organic gases and recovery of the gases as a liquid. Based on experiments and simulations it is expected that the system will have 99.8% capture and recovery efficiency.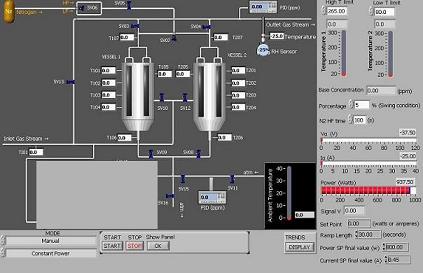 User interface of control software for organic gas adsorption and desorption